Yemen: The world must be prepared for rapid collapse into mass displacement
The UN Special Rapporteur on the human rights of internally displaced persons, Chaloka Beyani, today urged the international community "to prepare for massive displacement and humanitarian crisis as conflict torn Yemen further descends into chaos and civilians flee the fighting."
"The international community must prepare for a worst case scenario. While efforts to reach a diplomatic solution are essential, the picture on the ground is extremely bleak and humanitarian responses must be stepped up as a matter of urgency," Mr. Beyani stated, while praising the efforts of relief and humanitarian agencies to-date.
"Unless rapidly resolved, the crisis could lead to mass displacement in the wake of heavy and ongoing fighting and airstrikes," the expert said. More than 540 people have been killed in fighting in the last two weeks, out of which 311 are civilians, including 74 children. At least 513 civilians have been injured, and more than 100,000 have been displaced according to UN humanitarian agencies.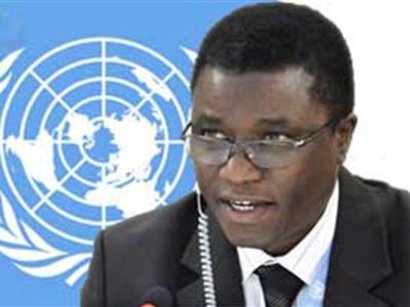 Mr. Beyani strongly condemned the apparent targeting of internally displaced persons in the air bombing campaign. On 30 March, an airstrike carried out against the Al-Mazraq camp, home to over 4000 IDPs in Hajjah Governorate, northern Yemen, led to the deaths of 25, with 37 others injured, including 12 children. The UN expert joined humanitarian actors in condemning the attack and described it as "a grave violation against some of the most vulnerable of the vulnerable civilians."
In addition to the IDP camp, reports have indicated that numerous hospitals, schools and other civilian buildings have been damaged by airstrikes and power and water supplies cut. Thousands of people are in an extremely vulnerable situation having been forced to flee their homes in areas including Aden, Sana'a, Sa'dah and Dhale where fighting has become intense and spread to residential neighbourhoods.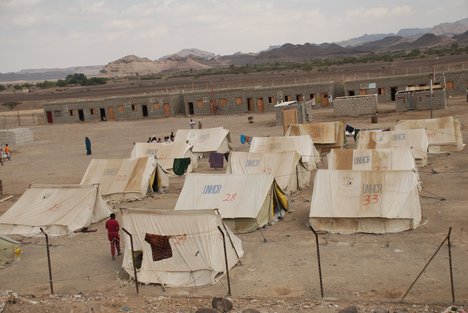 "Those responsible for violations of international humanitarian and human rights law, including the indiscriminate targeting of civilians, must be held accountable," the Special Rapporteur stressed.
The Special Rapporteur joined humanitarian actors, including the UN Humanitarian Coordinator in Yemen, Johannes van Der Klaauw, in calling on all parties to allow unhindered access to civilians by humanitarian actors. He underscored that IDPs must be protected against direct or indiscriminate attacks or acts of violence and attacks against their camps or settlements, in line with the UN Guiding Principles* on Internal Displacement.
"While the scale of internal displacement remains unclear at this stage, it is certain to grow significantly over the coming days and weeks, as clashes continue to take place," Mr Beyani said.