More than five thousand Europeans have joined the Islamic State
The European Commissioner for Justice, Vera Jourova, estimates that between 5,000 and 6,000 Europeans have gone to Syria to join jihadist groups, and even admits that these figures could be "highly underestimated".
Of these, 1,450 have left France, Jourova explains in an interview published by the French newspaper "Le Figaro", which justifies the relevance for the European Union to establish judicial cooperation agreements with third countries.
Although there are bilateral agreements between EU countries and others such as Morocco, Tunisia, Turkey and Egypt.
The agreements which have to be made on European scale must "accelerate the exchange of information between prosecutors and judges, especially in cases concerning jihadists in Syria".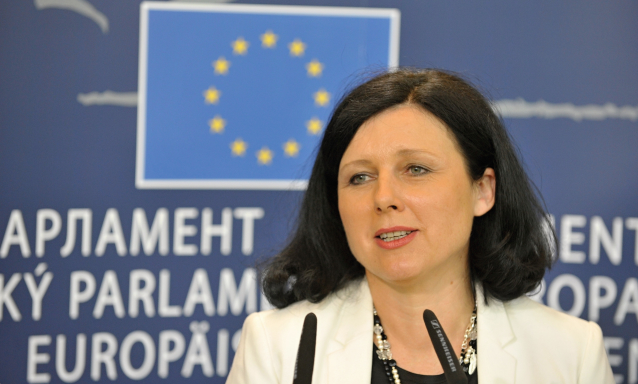 "It is important to achieve it on the European level because increasing number of cases do not affect a particular country but include several members of the union", says before exemplifying, "a French jihadist may decide to take a plane to Spain and on the return from Syria may flight back to Italy".
Asked about what will be the next step in the cooperation after the European arrest warrant (EAW), which considers as "a success", the Commissioner responded that they will expand the exchange of information on history of third country citizens, who committed criminal acts in the EU.
In her point of view, the priority in the fight against jihadist radicalization has to come from preventive measures.
A radicalization, in most cases does not have its origin in religion but is motivated by "the pursuit of adventure, boredom, dissatisfaction with their social status or lack of prospects," said European Commissioner.