Holidays in Barcelona
 Barcelona - the capital of Catalonia - is a stunning city in which you can spend an unforgettable couple of weeks of your vacation and have wonderful holidays. This place will not leave indifferent not only fans of beautiful architecture and interesting sights, but, of course, fans of football. The famous Barça club, with which such famous personalities as Ronaldo, Stoikovic, Romario and Maradona are associated, will attract attention. To get to their stadium and watch the game alive - it's really worth it going to this city.
 Before you go to Barcelona, ​​it is necessary to decide on the purpose of the trip. In summer, for example, in the midst of an influx of tourists, a beach holiday is most popular near the sea. Sandy beaches stretch here for 4 km and are conditionally divided into four zones, each of which is equipped and endowed with a lot of restaurants and shops. Winter is also quite favorable for trips, snow here is a rarity, and it can be observed only once in several years. Winter carnivals are popular.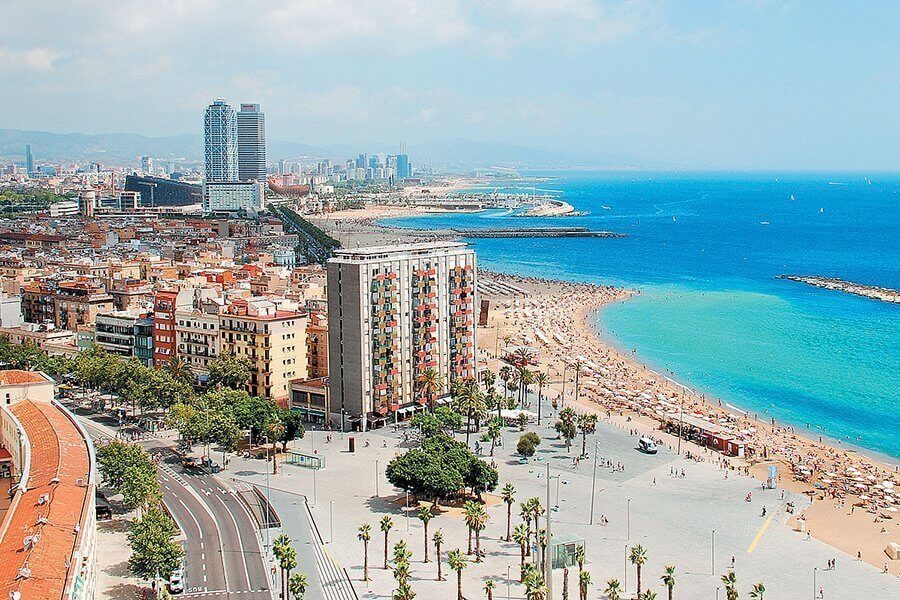 The capital will please and shopaholics, for good reason it is called "the biggest store in Europe". There are a huge number of shopping centers, famous boutiques and special shops. Colossal sales occur on Christmas holidays as well as in the summer, when prices for almost everything fall incredibly.
 Night in Barcelona will not make you bore either. Night clubs attract visitors with their variety and individuality, they often hold themed parties and concerts. For example, Opium Mar is a trendy nightclub with excellent party quality and innovative design. Or the elite club Eclipse, where music from DJs plays and unusual cocktails are served. Also, the glamorous club Sutton - a place for lovers of exclusivity, it may be possible to meet not only local stars, but also world celebrities.
 In Barcelona, ​​even alone, you can walk until dawn. The streets of the city are patrolled round the clock by the police, always ready to help.
 But, of course, special attention must be paid to the sights of Barcelona. Monastery of Montserrat was built as a tribute to the Catalan Divine Mother; Catholics from all over the world make pilgrimage here. In the monastery, there is a museum, which is one of the best in Europe.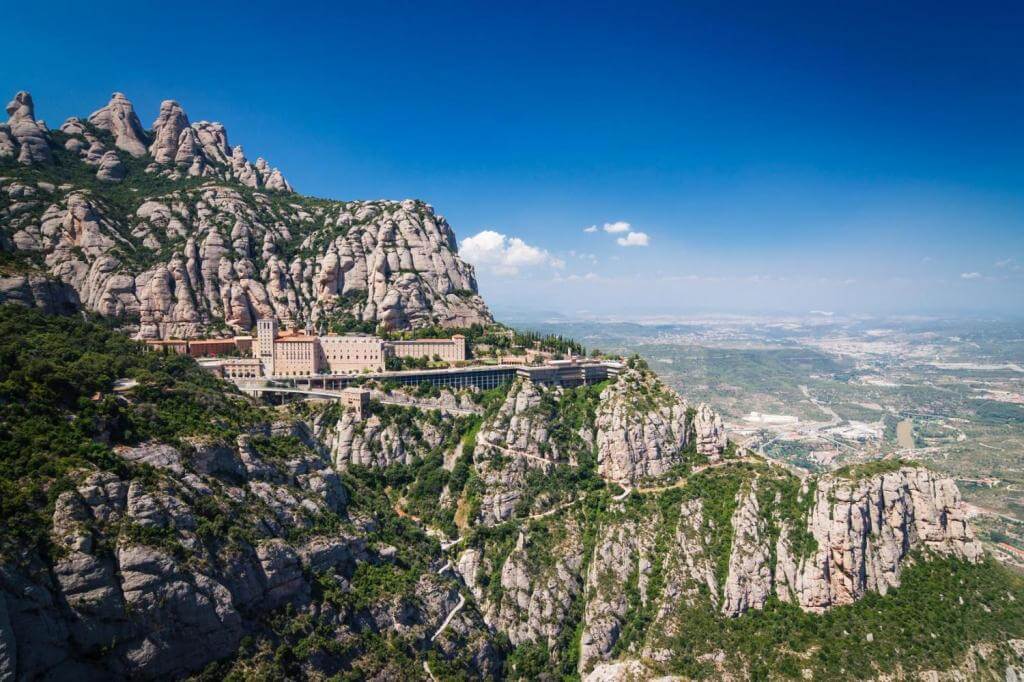 A truly fascinating sight of the city can be called the Magical Fountain of Montjuic near the Plaza of Spain. Magic is manifested when colorfully lit streams of water begin to move in rhythm with carefully selected music. Music can be very different: from classical to soundtracks from different films. A great show can be seen completely free.
 Enjoy a stunning view and make incredibly beautiful photos, climbing the observation deck - Mount Tibidabo. Moreover, in the vast territory of the park is located one of the world's oldest amusement parks with a lot of attractions.
 Gothic quarter will appeal to all who are interested in the middle Ages and in the wonderful streets and buildings of that time. There are a lot of old beautiful palaces, for example, the palace of the Government, the Bishop and the Royal Palace.
 And, of course, Nou Camp - native football stadium of "Barça". This stadium can hold one hundred thousand spectators. In reality, it surprises even more than on the TV screen.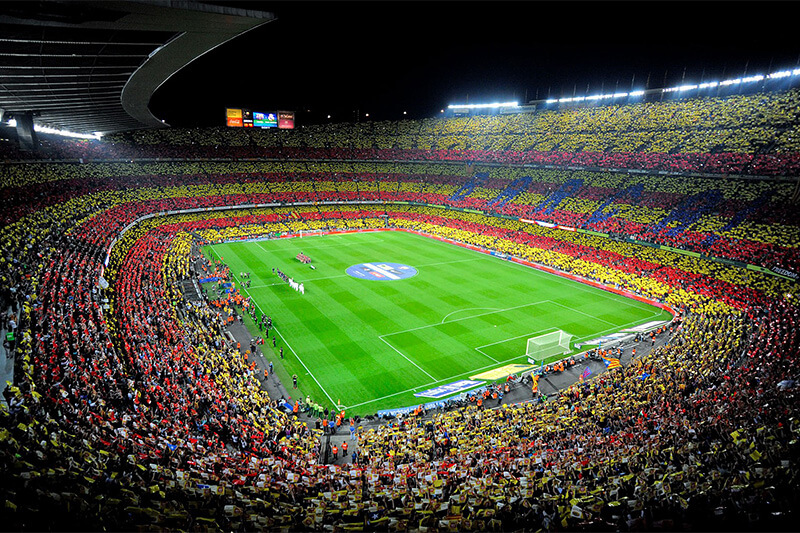 The cuisine of Catalonia will not leave anyone indifferent, because it is very refined. The unification of different nationalities and cultures in many ways influenced its formation. Japanese, Turkish, Thai and many other cuisines have found its place here in Catalonia. Barcelona can offer a menu full of dishes from sea food and fish. A large number of dishes are served along with fresh fruits and vegetables. The necessary item of any menu is tapas - various appetizers of meat, olives, bread and chips. Of drinks, of course, drink a local sherry. There is even a holiday dedicated to it in the summer.
 The city is rich in various holidays. For example, January 31 is the day that opens the culinary season of Catalonia - kalsotada. And on February 13 and 14 a specialized fair is opened for those who are going to get married. In general, at any time of the year there will be something to see.
 A problem with accommodation here usually does not arise. The city provides a huge number of hotels, hostels and apartments for rent, as well as villas and private houses. Housing prices vary depending on location, conditions and season, but in view of the large number of offers, any tourist will be able to find a dwelling suitable for his requests and financial abilities.
 It can be concluded that Barcelona is a great place to visit: a lot of tours, attractions, excursions and entertainment. All this will leave an unforgettable impression for the rest of the year.