Britain to bolster Falklands defences due to 'increased threat'
Defence secretary expected to announce reinforcements of troops and equipment after Argentina said to be buying long-range bombers from Russia
Britain is to "beef up" the defence of the Falkland Islands the government has confirmed, amid reports of an increased risk of invasion by Argentina.
The defence secretary, Michael Fallon, is expected to announce reinforcements of troops and equipment in parliament later on Tuesday after a defence ministry review suggested an attack on the south Atlantic archipelago was more likely.
Speaking to BBC Breakfast, Fallon said: "We have been reviewing our defence arrangements of the Falklands where there is obviously a continuing threat even 30 years after the Falklands war. I'm going to be announcing in parliament how we are going to beef up the defence of Falkland Islands – obviously I can't go into details before I tell parliament."
Asked about the reports of an escalating threat, David Cameron said: "The assurance that I can give the Falkland Islands is that we will always be there for them, we will always defend them.
"This government has been very good to its word on that and has actually strengthened our defences in the Falklands and the defence secretary will be making a further statement about that. 
"We believe in the Falkland Islanders' right to self-determination. They had a referendum. They couldn't have been more clear about wanting to remain with our country and we should protect and defend them."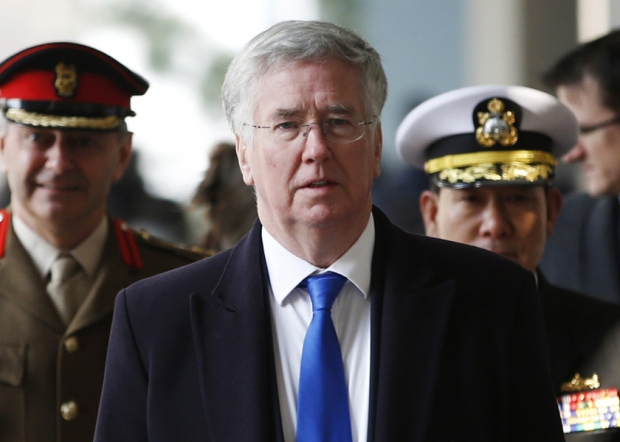 On BBC Radio 4's Today programme, Fallon was asked whether the threat to the Falklands had increased following reports that Argentina was planning to lease 12 long-range bombers from Russia. 
He said: "That particularly deal hasn't been confirmed, but all I can say is that the threat remains. It is a very live threat and I am responding to it this afternoon."
Fallon said: "We do need to modernise our defences there, to ensure we have sufficient troops and that the islands are properly defended in terms of air and maritime defence … The islanders have the right to remain British and have the right to proper protection."
He also criticised Argentina's continued hawkish claims to the Falklands. He said: "Argentina still sadly maintains its claim to the islands even 30 years or more after the original invasion and the war. We have to respond to that."
On Tuesday, the defence select committee called for a fundamental rethink of Britain's defence strategy in response  to numerous global threats. Its Tory chairman, Rory Stewart, said: "We might be needed in a dozen different theatres, concurrently, confronting terrorism or lightly armed paramilitaries, in one setting, and heavily armed formed units of an advanced military nation, in another. More advanced military threats, and multiple concurrent threats both require a fundamental rethinking of our strategy and our force structure."
Fallon said: "They are right that there are a number of threats but they are wrong about our capability."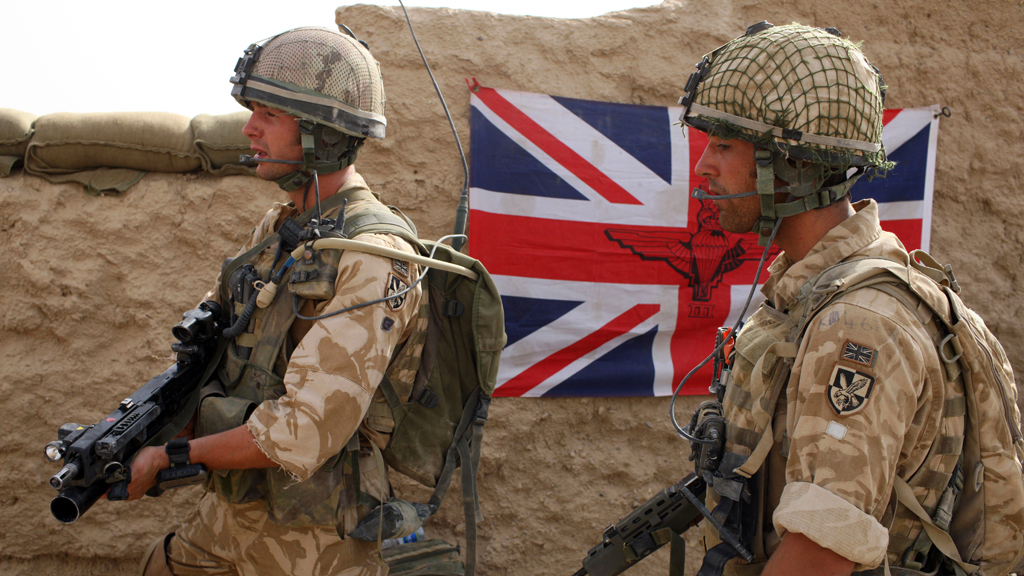 Speaking to BBC Breakfast, he said: "We have sorted out the defence budget, we are investing in defence again … We have the biggest defence budget in Europe, the second biggest in Nato. I can assure that we have, and our armed forces will have, the resources and the equipment they need."
But Fallon again refused to commit a future Conservative government to continue meeting the Nato target of spending 2% of GDP on defence, as Ukip has promised.
"Ukip are making all sorts of spending promises," Fallon said. "You have to balance spending across the different priorities. One of the first priorities of government is obviously defence. We have met the Nato target, we are spending 2% of our GDP on defence. We will go on meeting it next year. We are going to hold a spending review in the autumn to take decision for the spending review after that. We have already a commitment to a 10-year equipment plan ... We have a long-term commitment to defence."
Jane's Defence Weekly reported in December 2014 that Britain was reassessing the defence of the Falklands after reports that Russia was moving to supply Argentina with Sukhoi SU-24 strike aircraft.